Create SATOYAMA rhythm
What's SATOYAMA rhythm?
It is simple. Good rhythm of human life with nature. It should have a good natural cycle without no force. It should not be so difficult. Because the cycle was there before. So, we should not think it so hard and deep. Think it simple. So, what can we do for our future lives?
Songs for You. Feel your rhythm.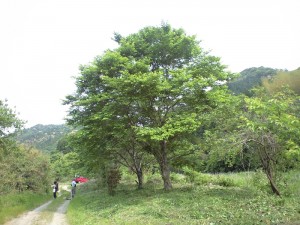 Create your own village
"By my self? Alone?" Oh, no, no. "We should create" Not alone. Do it together. The point is what you want to do. Fisrt of all you have to see and feel what you can do. I want you to face your environment. And I want you to face your living place. Let's say about my town Oita. I want to create some opportunity who can do something that you want to do in oita.
Japanese people needs your point of views.
I don't want some difficult stuff. I want a little thing. Simple things. If you look at Japanese culture,
Is this cool or not.
Is it useful or not.
Is it fun or not.
Culuture differences and your point of view will give us some kind of incentives and hints for our next steps. On the other hand, we might give you some hits through what we try for.
So, here is my hope
If you want to feel something new about yourself, face to Nature. Old Japanese people have the sense still. Come and enjoy the time. I want you to feel how old Japanese people create this JAPAN. You will find out Your Rhythm, also.
How about
Start with a couple of bamboo coffee?
We should know who we are. After coffee we have these toys. This place is in Oita city. It is called Takenaka. It is close to Oita University.
Some people say "I can not speak Japanese." It is ok. Most of people can not speak English. oh, I can help a little. My English is not good but it works if you help me.
Where is the place?
Takenaka, Oita city. This place is called Aoiuminokai. If you want to see what it is like contact me, go to facebook(taka ohara) I don't really use the FB but I do use it for communicating sometimes.

より大きな地図で 碧い海の会 を表示
While you are in Japan, feel some Japanese style.
As we are a part of nature, what we can do for our future. It does not matter how big or small. It will matter how you feel and think. Most of my friends are over 65 years old but they know how to share with nature. My view is coming from a sense of crisis.
Primary industries↓
Nature skill(How to live) is ↓
Five Sense is ↓
Lately I have started a crazy stuff. Create the village. I know it is going to be a long story. But someday when you visit to oita again, the place wants to be your second home.
Related posts: