Japanese Sashimi in Tairyo-ya Kamae
My friend Japanese fisherman will open Japanese Fish Shop. There is no menu. No one knows what kind of fish customers can eat. Even the owner does not know what it is going to be. It is fun, isn't it.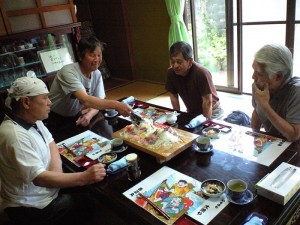 Flesh fish is in fisherman house. The owner said where ever we eat at shop, it takes a lot of time to eat. Actually, I don't know how long it takes. If anyone wants to go to the shop, talk to me!! The shop does not inform any place and phone numbers. heheh But the family is wonderful.
Related posts: