Japanese traditional plaster artist Zingo
I met Japanese Traditional Plaster artist who live in Oita city. His name is Zingo. He lives in near my house. It takes just five minute by car.
It is hard to explain. At first, just take a look.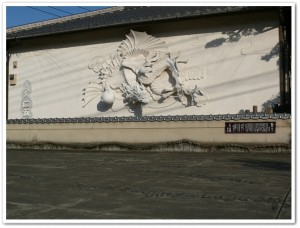 In Edo era 1600s, Chohachi Irie started wall art by using plaster.
Plaster was used for house wall. The plaster has these powers.
Waterproof
Nonburnable
Humidity conditioning
Therefore, this plaster was used for most of old houses such as merchant house or temple.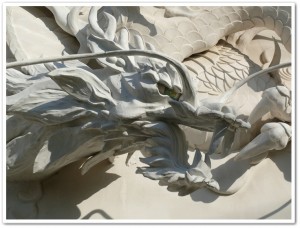 I have just met him a couple weeks ago. His style is not perfectly same as old era. He focuses on face and depth.
Related posts: